LipoControl - Weight loss in a handful of ways
LipoControl contains:
FibrePrecise® binds fat from food, blocking its absorption and therefore reducing the uptake of calories. It has an impressive binding capacity of 40 times its own weight. The second generation of natural fibre from shellfish.
Artichoke extract supports weight control. High quality, made from fresh artichoke leaf, standardized and documented for each batch for its active ingredients.
Pectins from citrus peel contributes with soluble fiber
Vitamin C contributes to reduced tiredness and fatigue
ChromoPrecise with chromium which contributes to the maintenance of normal blood sugar level
LipoControl 60 tabs
Buy online here:
Sorry, You cannot buy this product from other webshops presently.
*National variations in composition, indications and product name may apply
See related categories
[Minerals|, Weight, Slim & Digestion|, With Herbs|]
Print page
| Amount per 4 tablets a day | | % RDA |
| --- | --- | --- |
| FibrePrecise® | 2000 mg | |
| Artichoke FPP extract | 600 mg | |
| Pectins | 200 mg | |
| Vitamin C | 80 mg | 100 % |
| Chromium (ChromoPrecise®) | 100 µg | 250 % |
* RDA = Recommended daily allowance not established
Product Facts
Directions
Take 2 tablets at lunch and 2 tablets at dinner or as recommended by a physician.
Do not exceed recommended amount.
To be taken with food.

Dietary supplements should not be used as a substitute for a varied and healthy lifestyle.

Pregnant and lactating women and those on medication should seek professional advice prior to taking supplements.

* To be combined with physical activity and diet for an enhanced effect.
Ingredients
FibrePrecise® (Chitosan from Shrimp shells), Artichoke FPP extract, Bulking agent: Microcrystalline cellulose, Succinic Acid, Pectins from citrus peel, Vitamin C: L-ascorbic acid, Chromium: Yeast, chromium chloride (ChromiumPrecise®), Glazing agents: Hydroxypropylmethylcellulose, Talc, Anti-Caking Agent: Silica, Magnesium salts of fatty acids, Colors: Riboflavine, Titanium dioxide, Stabilizer: Polyethylenglycol, Flavour: Lemon flavor.
Storage
Room temperature and out of direct sunlight.
Keep out of reach of children.
What is LipoControl?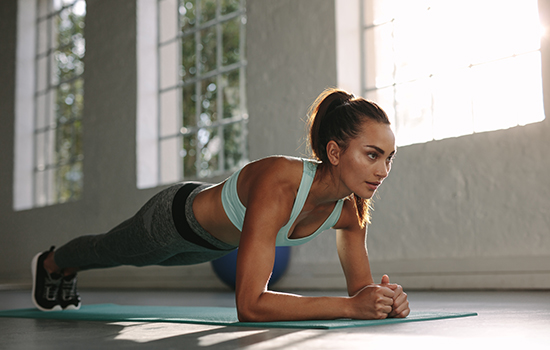 LipoControl is a five-in-one tablet that combines second generation fibres (FibrePrecise) with standardized Artichoke extract, high quality pectines from citrus peel, vitamin C as ascorbic acid, and the patented, organically bound chromium (ChromoPrecise).

One tablet – many effects
LipoControl is unique in that the supplement targets the most persistent problems associated with weight loss. By using this supplement on a daily basis in combination with an otherwise normal, healthy diet and regular exercise you will find it much easer to:
Maintain your energy levels
Lose weight
Manage your weight over time
Get rid of waste products (detoxification)
Burn fat
Control your appetite and desire for sweets

LipoControl helps you in a handful of ways:
Slimming - Lose weight and maintain a slim figure1
Fat burning - Burn more fat and carbohydrates2
Stable Blood sugar - Prevent sugar cravings2
Detoxification - Remove unwanted toxins and waste products1
More energy - Reduce tiredness and fatigue3
With artichoke that supports weight loss and detoxification.
With chromium that contributes to normal macronutrient metabolism and to the maintenance of normal blood glucose levels.
With vitamin C that contributes to normal energy-yielding metabolism and to the reduction of fatigue.
Direction of use
The recommended loading dose is 2 x 2 tablets daily (ideally 2 with lunch and 2 with dinner). The tablets should be taken 30 minutes before a meal with plenty of water or similar fluid. At least two litres of water should be consumed each day whilst taking LipoControl.
Once you have obtained the desired effect you may reduce your intake to a maintenance dosage: 1 tablet with lunch and 1 tablet with dinner.

Please note
LipoControl may bind to all fat soluble substances and reduce or delay the effect of e.g. contraception medicine or hormonal treatment. In order to prevent this, ensure 4 hours separation of intake between LipoControl and medicine, dietary supplements, etc.

This product is not suitable for:
Those who have a shell fish allergy or known allergy to any of the other constituents.
Individuals with a lower than normal body weight (BMI < 20)
Good advice for staying slim
Whether you are in the process of losing weight or merely wish to maintain your current weight, there are some basic guide- lines that are good to adhere to:
Eat three square meals a day
Avoid eating more than you actually need
Limit your intake of candy, chips, and unhealthy foods
Replace alcohol and soft drinks with water – when possible
Eat plenty of fresh fruit and vegetables
Do not eat white bread but stick with whole-meal and rye
Exercise regularly – or be physically active
Only use your car when you need to
Use the steps – not the elevator

Reduced calorie intake
Reducing calorie intake may cause fatigue, sugar cravings and bloating which can make a successful weight loss difficult to achieve. With this unique combi- nation of biologically active compounds, hand-picked to provide the optimal benefits, you will find that losing and maintaining weight, sculpting your figure, and adhering to a healthy lifestyle with the right choices becomes substantially easier, while combating the problems most people encounter when trying to lose weight.

Stable Blood sugar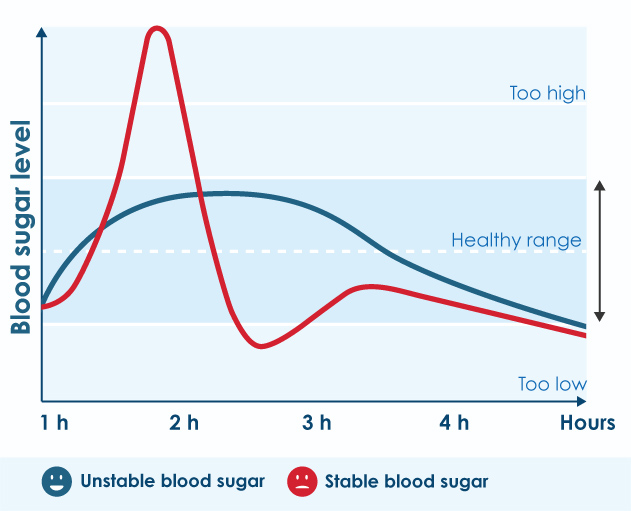 The amount of glucose ("sugar") in the blood changes throughout the day and night. The levels will change depending upon when, what and how much you have eaten, and whether or not you have exercised.
Official claims
The EU Food Safety Agency (EFSA) has evaluated the evidence behind some of the the active ingredients in the product and has acknowledged the following statements:
Artichoke

Supports weight loss
Helps to support digestion
Supports detoxification

Vitamin C

Contributes to normal energy-yielding metabolism
Contributes to the reduction of tiredness and fatigue
Contributes to the protection of cells from oxidative stress

Chromium

Contributes to the maintenance of normal blood glucose levels
Contributes to normal macronutrient metabolism