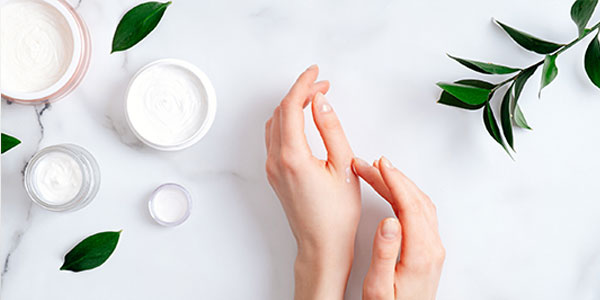 Dimethicone is a silicone ingredient used externally in skin care products. The substance is popularly called silicon dioxide, which is made liquid.
Dimethicone has a protective effect on the skin and gives a really good skin feeling. It helps to temporarily smooth out fine lines and wrinkles, acts as an emollient and also has some occlusive properties, which means that it prevents water loss by creating a barrier layer on the skin.
The general assessment of silicone fabrics is that they are biologically neutral. Even if one eats dimethicone, it will pass unchanged through the body without harm.
Pharma Nord uses it in Q10 Revitalizing Day Cream.
Dimethicone has been the subject of some criticism that it is not biodegradable like oil products, and that it forms the mentioned barrier on the skin instead of penetrating the skin and nourishing it from the inside, which some believe prevents the skin from performing its normal functions.
People who do not like dimethicone also do not like the following parallel products: Cyclomethicone, dimethiconol and phenyl trimethicone
The UK is the largest market for Q10 Revitalizing Day Cream.