Are these the best documented nutritional supplements ever?
Science has shown that it pays off to take selenium and coenzyme Q10. So far, no less than 18 published studies of SelenoPrecise and BioActive Q10 can confirm it. Read more about the most recent study that looks into kidney health. It is published in the December issue of Nutrients.
In 2013, a study named KiSel-10 was published in the International Journal of Cardiology. It broke ground by being one of the most solid studies ever to show that healthy people can benefit from taking supplements.
The team of Scandinavian scientists had demonstrated that giving daily supplements of selenium (SelenoPrecise) and coenzyme Q10 (BioActive Q10) to healthy seniors contributed significantly to their quality of life.
Material for 18 studies found in blood samples
In order to prove this, lead researcher Urban Alehagen, a cardiologist from the University of Linköping in Sweden, and his colleagues had collected over 50,000 blood samples from the study participants. The blood samples, holding the answers to countless relevant questions, were stored in a freezer for further analyses.
The scientists have been busy ever since.
By looking at how levels of selenium and coenzyme Q10 influence various health parameters, the research team has managed to make a host of additional studies with positive outcome. In fact, no less than 17 studies have followed in the wake of the original KiSel-10 trial, bringing the total number of studies up to 18.
The most recent one was just published in the December issue of Nutrients* and looks into kidney health.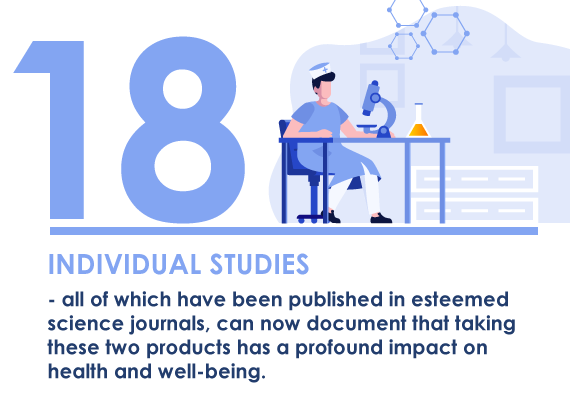 Could be the most solid evidence ever
Imagine that. Eighteen individual studies, all of which have been published in esteemed science journals, can now document that taking these two products has a profound impact on health and well-being.
This, assumably, is the first time in history that science has come up with such solid evidence of the value of supplementing your diet. For anyone claiming that nutritional supplements are a waste of money, these 18 studies are a must-read.
Bioavailability is vital
As a curious consumer, you may ask yourself if these study results pertain to any selenium or coenzyme Q10 supplement that you can find in the shops – and the answer is no.
The Scandinavian scientists specifically chose SelenoPrecise because it is a patented, organic selenium yeast with documented absorption. Studies show that 88.7% of its selenium content is absorbed in the blood.
Similarly, BioActive Q10 is backed by well over 100 published studies that demonstrate the bioavailability of this particular coenzyme Q10 formula.
BioActive Q10 was also used in the Q-Symbio study that was published in JACC Heart Failure in 2014.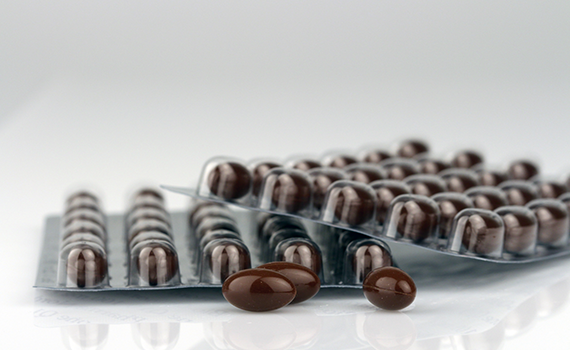 Scientists should only use documented products
One of the really crucial things about the above-mentioned 18 studies based on SelenoPrecise and BioActive Q10 is that they show how important it is for scientists to use documented supplements.
If the active ingredients are not properly absorbed in blood and tissue, you cannot expect the preparations to work.
Considering that the whole point of conducting these studies is to document the positive effects of taking supplements as part of a healthy lifestyle, it is vital that scientists check the products and make sure of their quality before including them in their research projects.
*) "Selenium and Coenzyme Q10 Supplementation Improves Renal Function in Elderly Deficient in Selenium: Observational Results and Results from a Subgroup Analysis of a Prospective Randomised Double-Blind Placebo-Controlled Trial"
Urban Alehagen, Jan Aaseth, Jan Alexander, Kerstin Brismar, Ander Larsson