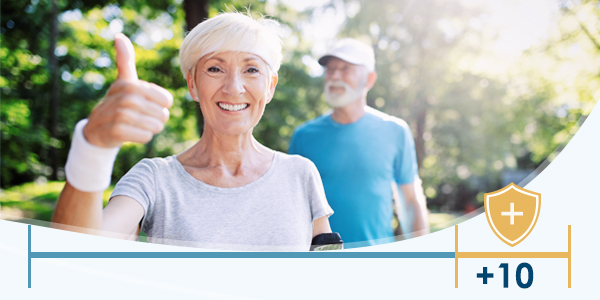 A healthy mid-life lifestyle can give us 10 extra good years without illness. This can be deduced from new research in which 100,000 Americans have been followed since the 1980s.

In particular, smoking and alcohol consumption are important factors for the extra disease-free years. But also getting moderate exercise, keeping a fairly slim waistline and eating a good healthy diet are all about whether we get sick in our 70s or can delay getting sick until we're in our 80s.

It's not a matter of living a totally ascetic life; in fact, moderate alcohol consumption is apparently okay when it comes to staying healthy.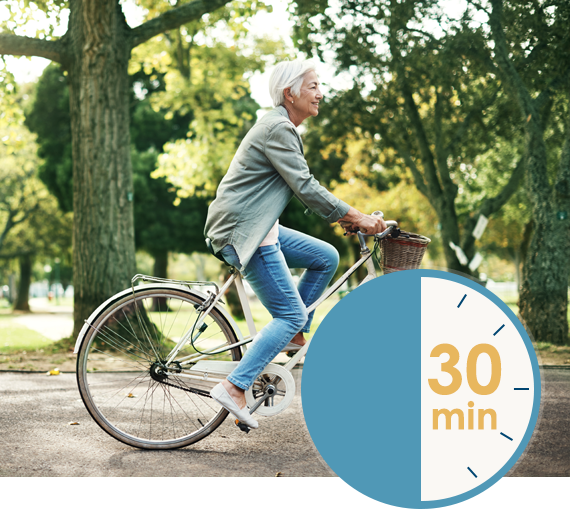 Slim and active
Along with maintaining a normal BMI (Body Mass Index), 30 minutes of exercise a day on average seems to put many major diseases on hold such as cancer, type 2 diabetes, and cardiovascular disease well into our 70s.
So, we don't have to do a marathon or say no to a glass of wine with a good friend to stay on the path of health. The American study is called "Healthy lifestyle and life expectancy free of cancer, cardiovascular disease, and type 2 diabetes: prospective cohort study" and is published in The BMJ.
Nothing is fail-safe
The fact that the study has looked at such a large number of people makes the results quite convincing, but of course the study doesn't show whether a high alcohol consumption, for example, is associated with low socio-economic status, which in turn has an impact on longevity and disease development. But since it is virtually impossible to do double-blind studies of lifestyle, large cohort studies provide the best clues as to how a healthy lifestyle is maintained.
The five healthy areas
Five areas were named in the study to lower the risk of getting sick in our 70s: smoking, alcohol consumption, BMI, exercise, and diet. And notice that the measurements started when the subjects were 50 years old. If the subjects lived a healthy lifestyle based on the five parameters, they could expect 34.4 years without disease, compared to 23.7 years for those who did not follow the five parameters.
Although non-smoking was the most troublesome area in terms of staying disease-free, the study suggests that health needs to be seen as a whole, and that the different conditions affect each other and our health.
Neither too little nor too much
In the middle of life, it is therefore a good idea to take stock of how to live if we want to ensure as many disease-free years as possible. We can't compensate for smoking by taking a run according to the study, but exercise does matter - most likely for our BMI as well. Conversely, we need energy in order to exercise, which is why a relatively healthy diet with good nutrients also has an effect on how long we are free of disease.

The study confirms many of the official tips for a healthy lifestyle. But it also confirms that the golden middle ground is still a good place to be - with moderate alcohol consumption, moderate exercise, and a BMI that is neither too high nor low.

Smoking is the most troublesome area in terms of staying disease-free. Fortunately, in Denmark, at least, we have become much better at dropping the cigarettes. On the subject of Danes, with regard to diet, the Danish Institute of Public Health says that there are still things that can be improved.