There is no doubt that researchers have been busy over the past year. The great focus on the immune system has resulted in many exciting new discoveries, which show the importance of a number of nutrients in maintaining the body's functions.

Study after study over the past six months has emphasized that our nutritional status has an impact on how our immune system works. For example, the influence of vitamin D has experienced much attention. Most recently, a Danish study on vitamin K has given support to the findings from a Dutch study from August. The new study mentioned by, among others, the Danish TV-channel TV2 wrote about it on their website January 5, 2021.
Vitamin K is perhaps best known for its contribution to normal bones - Among other things, it takes calcium from the diet and existing calcium deposits in the blood vessels and transport it into the bone tissue. In the study, Danish patients had their level of vitamin K measured in the body - and were subsequently followed up by the researchers to see how the participant performed after the study.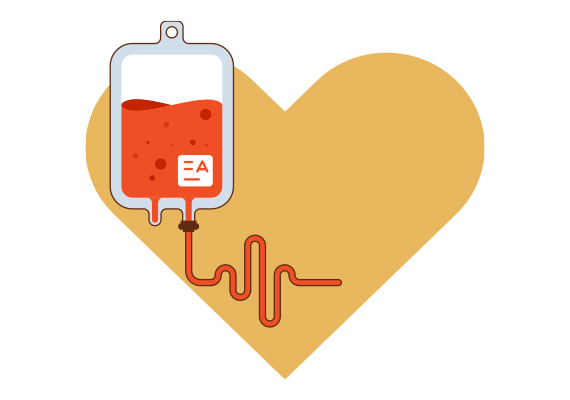 Vitamin K - Important for the blood

Vitamin K is also important for a normal coagulation of the blood. This is one of the reasons why the Danish Health and Medicines Authority recommends that the vitamin are given to newborns. The baby usually receives an injection shortly after birth. After that event, it is a vitamin that we rarely give much thought. However, more and more indications from research suggests that we should pay more attention to vitamin K in certain contexts.

It seems that more of us are deficient in vitamin K - and there may be several explanations for this.
Vegetarians may be deficient in vitamin K2

Vitamin K is available in supplements in two forms: Vitamin K1 and K2. Vitamin K1 is probably the best known and in fact also the variant we most likely get enough of. It is found predominantly in dark green vegetables and is typically not as sensitive to cold or heat. Vitamin K2 is, in turn, in short supply. Lactic acid bacteria in our intestine can produce K2 but if we are to have enough, it should also come from dietary sources - and here it is quite politically incorrect: K2 is found in animal fats and fermented foods such as cheeses and the Japanese natto (made of fermented soybeans.)
In particular, the animal fats in our diet have received some scolding, and perhaps that is the explanation why more of us may be deficient in the vitamin? At the same time, vitamin K is a volatile vitamin when put in a tablet and exposed to various influences, an alkaline environment and exposure to light.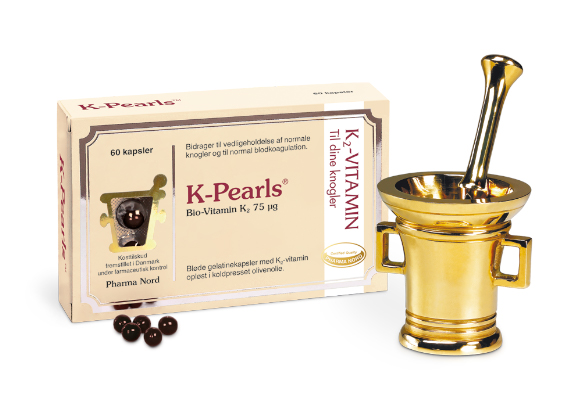 Documentation for content

A weakened intestinal microbiome can thus stand in the way of the formation of vitamin K2, our diet may contain too few sources of vitamin K2 - and a vitamin pill may even risk being made under conditions that cause the volatile vitamin to disappear. With K-Pearls, Pharma Nord has developed a capsule in which the focus has been fully on producing a supplement that contains vitamin K2 in a form that is well absorbed by the body. Laboratory tests always check that the content matches the declaration on our products. We analyze not only the raw material that comes in, but also after production - and thus also the content of vitamin K2. K-Pearls are pure vitamin K2 (Menaquinone MK-7) dissolved in cold-pressed olive oil and wrapped in small easy to swallow pearls.