In a large and very relevant study with more than 5,000 participants, British researchers will test how vitamin D affects the immune system. Pharma Nord has been chosen to provide preparations for the research project, which you can read more about here.
There is a lot of focus on vitamin D these days, especially since we, who live at the northern latitudes, do not produce enough of the vitamin in the winter and therefore can more easily become deficient. Vitamin D is of great importance for, among other things, the immune system, and it is precisely this important function that researchers from Queen Mary University in London will take a closer look at in a large-scale study, which will be launched soon. The experiment has already met with great media attention in England, where, among others, the BBC and the Daily Mail have written about it.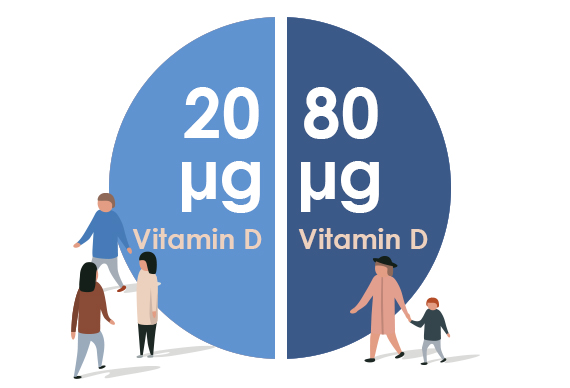 Chosen because of the documentation
For a total of six months, more than 5,000 participants in the trial will receive vitamin D as a dietary supplement in two different strengths. One half will receive capsules with 20 micrograms of vitamin D and the other half will receivescapsules with 80 micrograms. There is no placebo group, so this is an open trial. Pharma Nord supplies vitamin D for the study, due in part to previously published studies with our vitamin D, which document that the vitamin content is well absorbed into the blood. The study itself is supported by the Fischer Family Trust - a charity that specializes in supporting medical research and education. In addition, the study is supported by Barts Charity and the Aim Foundation.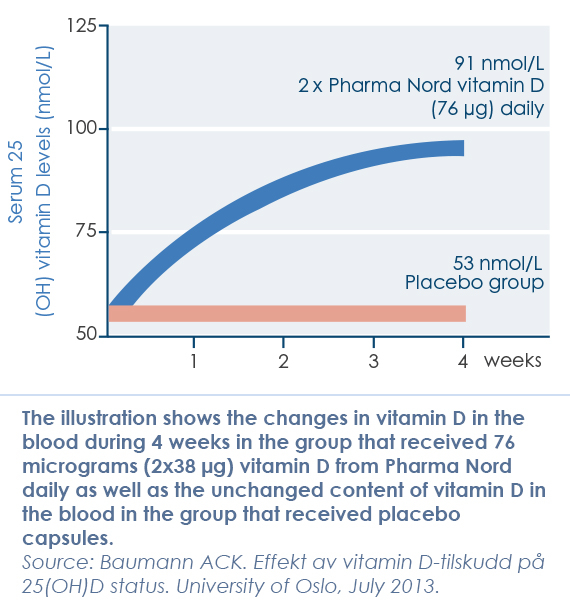 Norwegian studies showed good absorption
One study, which was conducted by researchers from the University of Oslo, was about muscle strength. The second, which was also carried out by Norwegian researchers, looked at the impact of vitamin D on school children's well-being.
In both studies, measurements showed that Pharma Nord's preparation caused the blood's content of vitamin D to increase significantly, which is a sign that it has good absorption.
Quality is crucial to the outcome
For more than 30 years, Pharma Nord has been a frontrunner and has put a particularly large amount of work into producing preparations with good bioavailability so that they are precisely suitable for scientific research. It is crucial for the outcome of a study that the active substance is absorbed into the blood and tissues. Over time, Pharma Nord has supplied preparations for several hundred clinical trials. Two of the most significant studies are Q-Symbio (Bio-Qinon Q10) and KiSel-10 (Bio-Qinon Q10 and SelenoPrecise). Both preparations are known within international research circles because they have documentation for good absorption. The studies have been published in some of the world's leading medical journals and have helped to increase the argument for using nutrients preventively.