Vegetable capsules on a whole new level
The name is Phytocaps, they look like ordinary gelatin capsules, but there is a big difference. The new and unique thing about Pharma Nord's phytocapsules is that the capsules are not only vegetable, they are also 100% degradable in the intestine. In other words, this means that the entire capsule material breaks down in the digestive tract, where it functions as healthy nutrients. There are no indigestible fiber substances in the capsule material, as in other vegetable capsules. Phytocaps are 100% food!
Phytocaps® consists of 100% plant-based 'gelatin'. After many years of work, Pharma Nord has succeeded in developing a soft vegetable capsule material that can compete with the best animal gelatin capsules and which is intended to be included in several vegetarian and vegan-friendly preparations. The raw materials used in Phytocaps are made from local, Danish raw materials such as potatoes, peas and GMO-free maize.
No plasticizers
In other words, Phytocaps are made from healthy nutrients, all of which can be digested and which, of course, do not contain so-called plasticizers, which are a type of softener that are used to make the capsule shell elastic and flexible and to minimize brittleness and cracks and thus extend shelf life. Plasticizers typically make up 20-30% of the wet gel formulation in softgel capsules.
We currently market three types of preparations in phytocaps in some countries. It is Q10, vitamin D and Omega-3.
The development of Pharma Nord's unique phytocapsules
- when striving meets luck and turns into success.

Today, Pharma Nord is possibly the only company i Europe producing what we perceive as a true vegetable capsule. We would like to elaborate on that.
An increasing demand among vegetarians and vegans has led Pharma Nord a few years ago to decide developing a vegetable, soft softgel capsule, where the goal was that the capsules should not only be without animal ingredients, but they should be completely free from the synthetic materials( normally used in vegetable capsules, and as something unique, preferably with local raw materials that would be allowed in all the countries we export to.



The task was placed in our subsidiary company Precise Ingredients, which for many years has been involved in developing and producing high-quality raw materials, both as food and medicine.
It has been a year-long but educational process with many failed attempts with different raw materials, but all the time with a focus on local sources of raw materials in order to increase sustainability.
No HPMC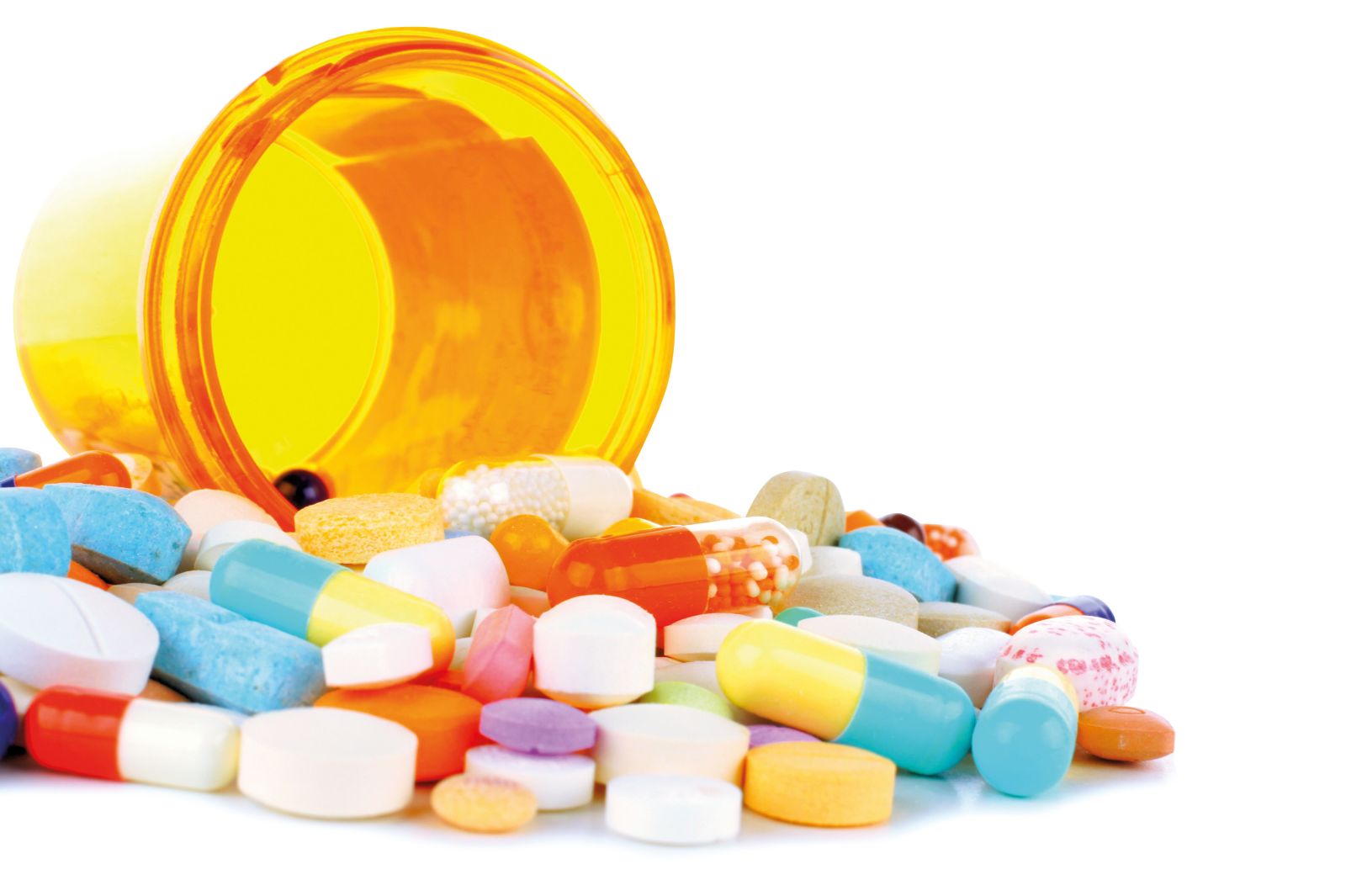 We could have chosen the easy solution like many others who use vegetable capsules. In the easy solution, the main ingredient in the capsule material is hydroxypropyl methylcellulose (HPMC), but it did not meet all our expectations. HPMC is synthetically treated wood pulp. HPMC has many good properties. It is suitable as a surface layer, i.e. coating with moderate strength, it preserves the moisture in the preparation, it protects against degradation by the oxygen in the air, it provides elasticity and resistance to oil and grease.
We wanted the good capsule properties that HPMC is known for, but with origins in vegetable raw materials that are naturally found in our food. The problem was that no company could offer us such a product without compromising its origin.
Therefore, we opted out of Cassava root
Cassava root or Tapioca root should also be very suitable due to its starch content as it is marketed as a product that provides elastic capsules. A foreign company therefore offered us a vegetable product consisting entirely of cassava root. It sounded exciting, but still aroused our skepticism. We had the product analyzed and it turned out that the good properties are due to the addition of a synthetic plastic substance called PVA, which was not acceptable in our goal of a clean product. In fact, the share of PVA was as much as 29%, which is close to 1/3.
No PVA
PVA is an abbreviation for two thermoplastic adhesives: Polyvinyl alcohol and polyvinyl acetate. The latter is probably best known as white wood glue or joiner's glue. None of them can be called natural products in any way. As the name suggests, these substances are technically 'plastic', but it is not the same as a plastic bag because they are partially soluble in water. It is used in industry as a binder and surface treatment agent. Vegetable products have previously contained up to 3% PVA in food grade quality. Creative manufacturers also found themselves using PVA to simulate fruit pulp in cheap juices, but when alert consumers revealed that it was actually synthetically made plastic, the manufacturer immediately stopped adding PVA.
In capsules based on cassava root, PVA is added to achieve a number of desired properties. For example, atmospheric oxygen has a very difficult time penetrating PVA. It is also possible to find PVA in some products that use cassava root to achieve a delayed release of the active ingredients. Often the PVA in capsule material will be polyvinyl alcohol, but PVA in the form of polyvinyl acetate in capsules and tablets is also well-described.
Modification necessary
Cassava root was therefore out of the picture, not only because it has to be imported from Asia or South America, but also because the plant has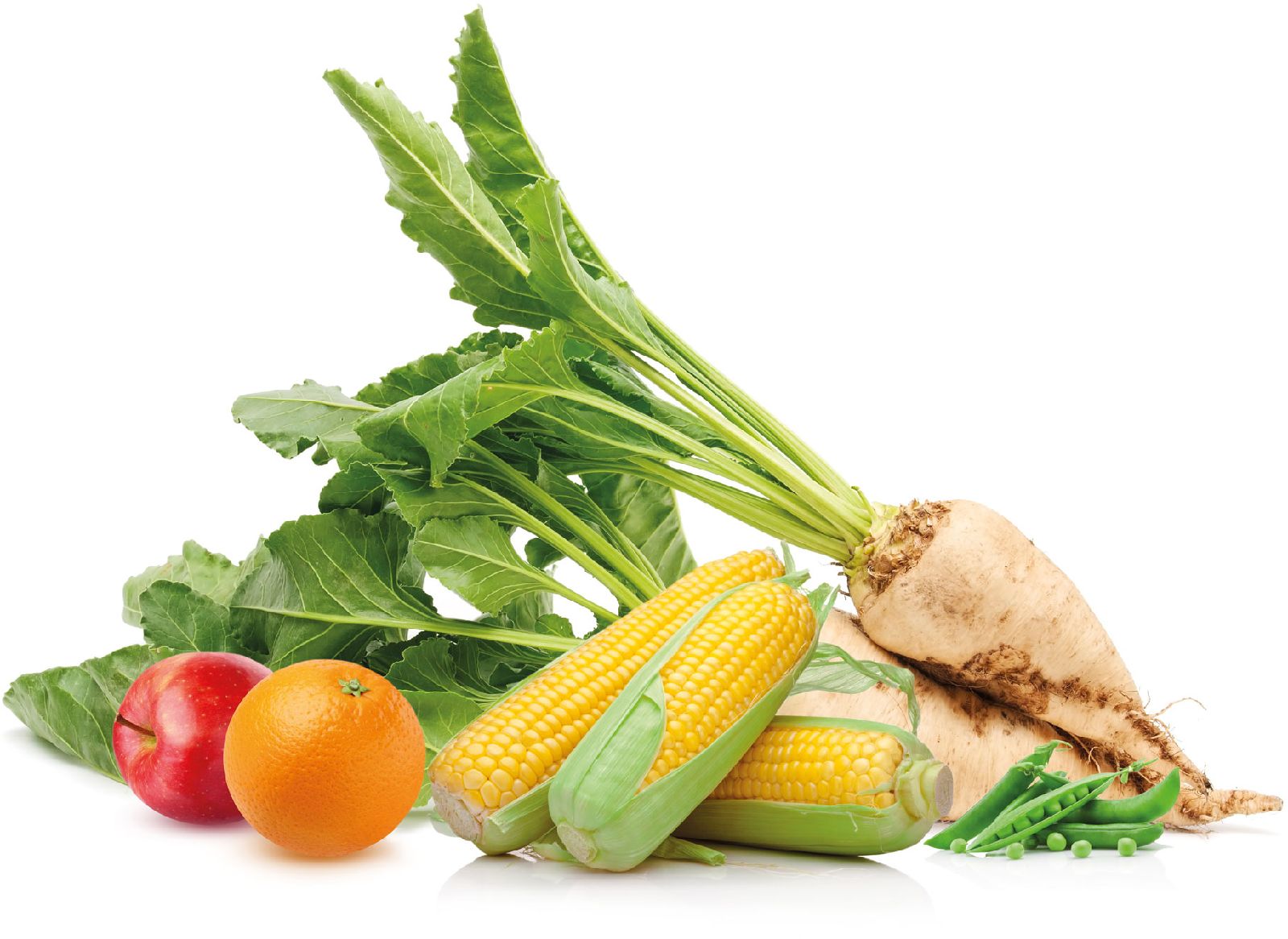 no outstanding properties compared to closer and thus more sustainable options.
We therefore searched further in the plant world, among apples, oranges, beets, peas, corn and many other near growing plants for plant properties that could contribute to the soft, resilient surface that would be suitable as capsule material. We found that the structure of plants must be modified in order to contribute the function and durability we need to make capsules.
A lucky potato
We experimented with different combinations of starch from vegetables, and found a mixture that contained, among other things, peas, corn and potatoes, which turned out to have surprisingly different properties depending on which raw materials we added.
We spent many attempts adjusting each individual ingredient to our capsule mixture and on finding the right order in the preparation and all the time with a focus on the good ingredients.
Closer to the goal
It also took many trials before we became aware that the kneading of our capsule mass was also crucial to being able to create a process that behaved as intended. This required the purchase of a special kneading machine. In addition, it has been necessary to develop completely new equipment for forming the capsules. That too led to many attempts.
We spent a lot of time in dialogue with companies with know-how in the field, but they all ended up withdrawing, as none of them had really made stable capsules, so slowly and gradually our own experiments brought us closer to the goal.
The result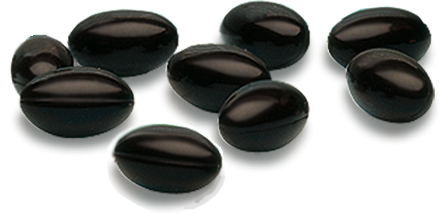 More than 6 years of efforts ended with a capsule that is 100% vegetable. It is stronger, better to dampen the influence of light to the active ingredients and more durable than typical vegetable capsules. The main ingredients potatoes, peas and maize can be obtained locally. In other words, made from healthy ingredients that can all be digested.
To protect the contents of the capsules from light, a mixture of low-fat cocoa powder, beetroot powder and green tea has been chosen. All ingredients are metabolized in the intestine in the same way as food.
Precise Ingredients can therefore today supply a raw material for the production of capsules that fully meets Pharma Nord's high quality requirements.
Pharma Nord's phytocapsules require greater precision and are far more complex to manufacture than our most commonly used animal gelatin capsules, therefore the price is slightly higher.