Before - during - after. All in one for expectant mothers
Essential vitamins, minerals and essential fatty acids for mother and child, including 400 mcg of folic acid
Complements a healthy and balanced diet
Developed in collaboration with midwives
Documented quality and safety
Manufactured under Danish pharmaceutical control
| Nutrition Content pr. recommended daily dose: | | | % RDA * |
| --- | --- | --- | --- |
| Vitamin C | 500 mg | | 625% |
| Vitamin E | 8 mg | a-TE | 67% |
| Vitamin B6 | 4 mg | | 286% |
| Vitamin D | 10 µg | | 200% |
| Vitamin A | 400 µg | RE | 50% |
| Vitamin K | 40 µg | | 53% |
| Folic Acid | 400 µg | | 200% |
| Calcium | 550 mg | | 69% |
| Magnesium | 280 mg | | 75% |
| Iron | 27 mg | | 193% |
| Zinc | 22,5 mg | | 225% |
| Chromium | 120 µg | | 300% |
| Selenium (SelenoPrecise) | 100 µg | | 182% |
| Copper | 1 mg | | 100% |
| Borage seed oil | 720 mg | | ** |
| of which - GLA | 160 mg | | ** |
| Fish oil | 280 mg | | ** |
| of which - EPA | 104 mg | | ** |
| - DHA | 64 mg | | ** |
* RDA= Recommended Daily Allowance. ** RDA not established
Product Facts
Daily dosage
2 Multivitamin / Mineral tablets (yellow)
2 Mineral / Vitamin tablets (white)
2 Oil-containing capsules (soft gelatin capsules)
The recommended daily dosage should not be exceeded. For optimal use: Take with a meal. It is recommended that women planning pregnancy take a daily supplement of 400 micrograms of folic acid from the time pregnancy is planned and up to the 12th week of pregnancy.
Should only after consultation with a physician or nurse practitioner be used by pregnant or children under 11 years of age.
Storage
Room temperature and protected from light. Keep out of reach of children.
Ingredients - Mineral / vitamin tablets (white)
Mineral (calcium carbonate, magnesium carbonate), firming agent (microcrystalline cellulose), anti-caking agents (dicalcium phosphate, tricalcium phosphate), coating agent (hydroxypropylmethylcellulose), anti-caking agent (talc), coloring agent (titanium dioxide), anti-caking agent (magnesium salts of fatty acids), vitamin D3 (cholecalciferol), vitamin K (phytomenadione).
Ingredients - Oil containing capsules (soft gelatin capsule)
Borage seed oil (Borago officinalis L.), fish oil, gelatin, humectant (glycerol).
Ingredients - Multivitamin / mineral tablets (yellow)
Vitamin C (L-ascorbic acid), minerals, Chromo-Precise® (chromium (III) enriched yeast), mineral (ferrous gluconate), bulking agent (micro crystalline cellulose), minerals (zinc gluconate), magnesium oxide), mineral *SelenoPrecise® (selenium-enriched yeast), anti-caking agents (cross-linked sodium carboxymethyl cellulose, silicon dioxide), firming agent (talc), vitamin E (DL-alpha-tocopheryl acetate, D-a-tocopheryl succinate), glazing agent (hydroxypropyl methyl cellulose), mineral (cupric gluconate), vitamin B6 (pyridoxine hydrochloride), anti-caking agent (magnesium salts of fatty acids), vitamin A (retinyl acetate), coloring agents (titanium dioxide, riboflavin), vitamin (folic acid).
Content
60 Multivitamin / mineral tablets
60 Mineral / vitamin tablets
60 Oil containing capsules

Dietary supplements should not replace a varied diet.
* EP Patent No. 1 478 732 B1
DK patent No. 174 835 B1
What is B-Mum?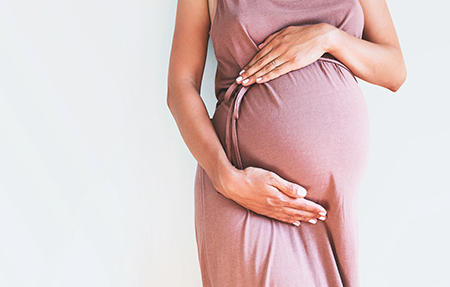 B-Mum is a dietary supplement and combi preparation intended for pregnant and nursing women. The product was developed in collaboration between midwife Birgit Thalwitzer, Pharma Nord and leading nutrition researchers using the latest scientific knowledge on how diet affects mother and child. B-Mum contains a variety of essential vitamins, minerals and essential fatty acids from fish and plants, including 400 µg of folic acid, 10 µg of vitamin D3, 27 mg of organically bound iron and a reasonable supplement of the bone minerals, calcium and magnesium. The magnesium content also plays a role in the cell division process. B-Mum also contains zinc, which contributes to normal fertility and reproduction,
Research has also shown positive health benefits from other nutrients. B-Mum can advantageously be taken prior to, during, and after pregnancy.

Calcium Magnesium tablet
Contains calcium, magnesium, vitamin D and K, which among others supports the maintenance of normal bone.

Multi Vitamin tablet
Contains a wide range of essential vitamins and minerals including 400 micrograms of folic acid, as all women are recommended to take right from the planning of their pregnancy.

Capsule with essential fatty acids
Contains a mixture of omega 3 in the form of easily absorbable free fatty acids from fish and omega 6 fatty acids from plants. Health Authorities recommends that pregnant women eat 200-300 grams of fish per week.

Very pure fish oil in B-Mum
B-Mum contains a very pure fish oil, which are far below regulatory limits for contamination. The fish oil in B-Mum has gone through a three-step refining process where the oil has been thoroughly purified.
Diet and Pregnancy
The importance of the diet for both mother and child can not be underestimated. The pregnancy is taking its toll on the body's reserves, and the diet is very important for the child's development. That is why it is important to be "boosted" as well as possible.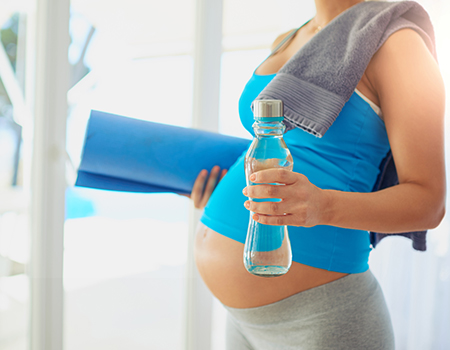 Pregnant women and women planning pregnancy should therefore aim for a healthy lifestyle with a balanced diet based on vegetables, fruits, whole grain bread, potatoes, rice and pasta.
Quench your thirst with water only. Health Authorities recommend pregnant women to eat fish, but not large amounts of the following fish: tuna, halibut, oily fish / butter fish, swordfish, porbeagle, pike, perch and walleye.
Recommendations from Health Authorities
Health authorities recognize that pregnant women have a slightly greater need for most vitamins and minerals. This applies especially for folic acid, vitamin D and iron, but it does not apply for vitamin A.
Health authorities recommend women who intend to become pregnant to eat at least 400 micrograms of folic acid daily starting one month before conception to 12 weeks into the pregnancy. This reduces the risk of developing neural tube defects in the developing fetus. Folic acid plays a role in cell division process and contributes to tissue growth in the pregnant.
Health authorities also recommend pregnant women to get 10 micrograms of vitamin D daily throughout the pregnancy. Vitamin D is needed for normal bone development.

Iron is important because the need increases as the child grows and produces red blood cells. During pregnancy there can be a need for additional iron in addition to the amount in B-Mum. In such situations, from week 10, Health authorities recommend an increased intake of iron so that daily intake reaches 40-50 mg. However, if the pregnant woman suffers much from nausea, she can postpone additional iron supplementation until pregnancy week 18.
Official health claims
The European Food Safety Authority (EFSA) has evaluated the evidence behind the active ingredients and has acknowledged the following claims:
Vitamin C contributes to normal collagen formation which is important for the normal function of blood vessels
Vitamin C contributes to normal collagen formation which is important for the normal function of bones
Vitamin C contributes to normal collagen formation which is important for the normal function of cartilage
Vitamin C contributes to normal collagen formation which is important for the normal function of gums
Vitamin C contributes to normal collagen formation which is important for the normal function of skin
Vitamin C contributes to normal collagen formation which is important for the normal functioning teeth
Vitamin C, Vitamin B6, Calcium, magnesium, iron and copper contribute to normal energy metabolism
Vitamin C, vitamin B6, magnesium and copper contribute to the normal function of the nervous system
Vitamin C, vitamin B6, folic acid and magnesium contributes to a normal psychological function
Vitamin C, vitamin B6, vitamin D, vitamin A, folic acid, iron, zinc, selenium and copper contribute to the normal function of the immune system
Vitamin C, vitamin E, zinc, selenium and copper contribute to the protection of cells from oxidative stress
Vitamin C, vitamin B6, folic acid, magnesium and iron helps to reduce fatigue and exhaustion
Vitamin C helps to restore the reduced form of vitamin E
Vitamin C increases the absorption of iron
Vitamin B6 contributes to a normal cysteine synthesis
Vitamin B6 and folic acid contributes to a normal homocysteine ​​metabolism
Vitamin B6 contributes to a normal protein and glycogen metabolism
Vitamin B6 contributes to normal red blood cell formation
Vitamin B6 contributes to the regulation of hormonal activity
Vitamin D contributes to a normal absorption / utilization of calcium and phosphorus
Vitamin D contributes to normal blood calcium levels
Vitamin D and vitamin K, magnesium and zinc contributes to the maintenance of normal bones
Vitamin D, calcium and magnesium contribute to the maintenance of a normal muscle function
Vitamin D and magnesium contributes to the maintenance of normal teeth
Vitamin D, folic acid, magnesium, iron and zinc has a role in the process of cell division
Vitamin A helps to maintain normal mucous membranes
Vitamin A and zinc contributes to the maintenance of normal skin
Vitamin A and zinc helps to maintain a normal vision
Vitamin A and vitamin D plays a role in the cell specialization process
Vitamin K contributes to normal blood clotting
Women of childbearing age can reduce their risk factor in the development of neural tube defects in the developing fetus by daily additional intake of at least 400 micrograms of folic acid for at least one month before and up to three months after fertilization
Folic acid contributes to tissue growth in the pregnant woman
Folic acid contributes to normal amino acid synthesis
Folic acid contributes to normal hematopoiesis
Calcium contributes to normal blood clotting
Calcium contributes to normal neurotransmission
Calcium contributes to normal function of the digestive enzyme
Calcium plays a role in the cell division and specialization process
Calcium is needed for the maintenance of normal bones and teeth
Magnesium contributes to the electrolyte balance
Magnesium and zinc contributes to a normal protein synthesis
Iron and zinc contributes to a normal cognitive function
Iron contributes to a normal production of red blood cells and hemoglobin
Iron contributes to a normal oxygen transport in the body
Zinc contributes to normal acid-base metabolism
Zinc contributes to normal metabolism of carbohydrates
Zinc contributes to normal DNA synthesis
Zinc contributes to normal fertility and reproduction
Zinc and Chromium contributes to normal macronutrient metabolism
Zinc contributes to normal metabolism of fatty acids
Zinc contributes to normal metabolism of vitamin A
Zinc and selenium contribute to the maintenance of normal hair
Zinc and selenium contribute to the maintenance of normal nails
Zinc helps to maintain a normal level of testosterone in the blood
Chromium helps to maintain normal blood sugar levels
Selenium contributes to the normal formation of sperm
Selenium contributes to a normal thyroid function
Copper contributes to the maintenance of normal connective tissue
Copper contributes to a normal pigmentation of the hair
Copper contributes to a normal iron transport in the body
Copper contributes to a normal pigmentation of the skin
EPA*, DHA* contributes to normal heart function *Min. 250 mg of EPA / DHA per day
DHA* helps to maintain normal vision *Min. 250 mg DHA per day
DHA* contributes to the maintenance of normal brain function *Min. 250 mg DHA per day
Intake of docosahexaenoic acid (DHA) contributes to the normal development of vision in children aged up to 12 months (Art. 14) *The beneficial effect is obtained with a daily intake of 100 mg DHA
The mother's intake of docosahexaenoic acid (DHA) contributes to the normal development of the eye of the fetus and breastfed infants** (art. 14) **For pregnant and lactating women the beneficial effect is achieved with a daily intake of 200 mg DHA along with the recommended daily intake of omega-3 fatty acids for adults, ie: 250 mg DHA and eicosapentaenoic acid (EPA)
The mother's intake of docosahexaenoic acid (DHA) contributes to normal brain development in the fetus and breastfed infants*** (art. 14) ***For pregnant and lactating women the beneficial effect is achieved with a daily intake of 200 mg DHA along with the recommended daily intake of omega-3 fatty acids for adults, ie: 250 mg DHA and eicosapentaenoic acid (EPA)