Natural fish oil in fish gelatine with lemon taste
Fish oil in its natural triglyceride form
With lemon flavor in capsules made of fish gelatine
The product neither smells nor tastes of fish
Very pure fish oil which is far below the regulatory threhold levels ​​for environmental toxins
With EPA and DHA that contribute to the maintenance of normal heart function

(*)

, brain function

(**)

and normal vision

(**)

.
Manufactured under Danish pharmaceutical control
*) Min. 250 mg DHA / EPA daily. **) Min. 250 mg of DHA daily
Bio-Fish Oil
Buy online in one of our webshops listed below:
*National variations in composition, indications and product name may apply
Print
| 1 capsule contains | | | |
| --- | --- | --- | --- |
| Fish oil | | | 1000 mg |
| including DHA + EPA | | | 300 mg |
| DHA | | | 125 mg |
| EPA | | | 175 mg |
Directions:
Adults: 3 capsules per day.
Do not exceed recommended amount.
Children from the age of 4: 1-2 capsules a day.
Content can be emptied out and taken by spoon.

Not Suitable for vegetarians.

Nutritional supplements should not be used as a substitute for a varied diet or healthy lifestyle.

Ingredients
Fish oil
Capsule shell: Fish gelatin
Humectant: Glycerol, Purified water
Aroma: Natural lemon flavour

Storage
Room temperature and out of direct sunlight.
Keep out of reach of children.

Pregnant and lactating women and those on medication should seek professional advice prior to taking supplements.
Product Facts
Directions
1 capsule per day as supplement to normal fish consumption has a beneficial effect on the heart*
2 capsules per day have a beneficial effect on the brain** and eyesight**
* The beneficial effect is obtained with a daily intake of 250 mg of EPA + DHA per day
**The beneficial effect is obtained with a daily intake of 250 mg of DHA per day
Do not exceed the recommended dosage.
Preferably take the capsules during / after a meal.
Also suitable for children. The oil in the capsule has a mild flavor and can be squeezed out on a piece of bread or mixed in e.g., porridge.
Ingredients:
Omega-3 fatty acids,
capsule shell: fish gelatin,
humectants: glycerol, purified water,
flavor: natural lemon flavor.

Storage:
Store in a dark and dry place at room temperature.
Keep out of reach of young children.

Dietary supplements are no substitute for a varied diet.

A healthy lifestyle and a varied diet are important for maintaining good health.
Fish in fish – a natural solution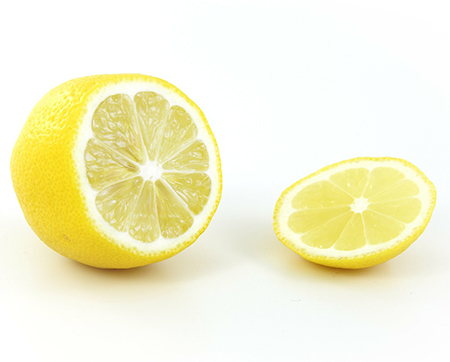 Each Bio-Fish Oil capsule contains 1,000 mg of fish oil in a stable and natural triglyceride form with a high content of the essential omega-3 fatty acids, EPA (eicosapentaenoic acid) and DHA (docosahexaenoic acid). The fish oil in this preparation is derived from free-range fish, not aquaculture. The oil has been purified and does not contain pollutants or other types of contamination. The capsules are made from fish gelatin to ensure that the fish oil is contained in its natural "wrapping". This is a great advantage for those who do not wish to consume gelatin of bovine or porcine origin. The added natural lemon flavor gives the capsules a pleasant taste.
Bio-Fish Oil is an economical fish oil preparation for regular daily consumption.
Great for kids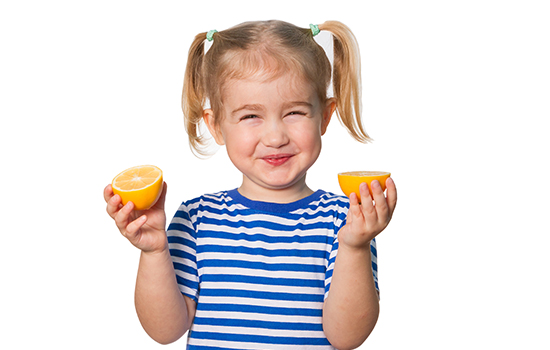 Fish oil for those with a discerning palate
Children are normally not too pleased about eating pills but Bio-Fish Oil is child-friendly in that the capsules can be sucked, chewed, or pierced and emptied into a spoon or on food. Because of their pleasant lemon flavor, the capsules can easily be consumed by children - even those who dislike the taste of fish. Furthermore, the lemon-flavored fish oil prevents unpleasant "fish burps" that can otherwise come back and haunt you.
What are omega-3 fatty acids?
Omega-3 fatty acids are a group of essential, polyunsaturated fatty acids that are primarily found in fish, especially oily types like herring, salmon, and mackerel. The two most important omega-3 fatty acids are eicosapentaenoic acid (EPA) and docosahexaenoic acid (DHA). Way back in the late 1970's, two Danish doctors, Bang and Dyerberg, discovered why Greenland Eskimos were generally healthier than the Danish population: it was because of their large consumption of fish and sea mammals. People who don't eat fish can easily benefit from a supplement of omega-3 fatty acids to ensure a sufficient intake of these essential dietary ingredients. It is also important to maintain the right balance beween omega-3 and omega-6, which is found in plants. Experts believe the proper omega-3/omega-6 ratio is 1:4.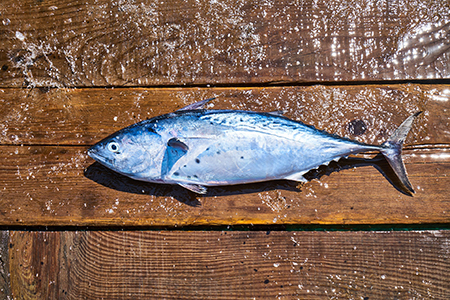 EPA and DHA have several positive health benefits. For example, consuming 200 mg of DHA daily contributes to normal development of vision in infants up to 12 months of age, while 250 mg of DHA each day contribute to maintaining normal vision and brain function. If you ingest 250 mg of mixed EPA and DHA it support normal heart function. The mentioned levels correspond are the equivalent of 2-3 Bio-Fish Oil capsules daily.
In higher amounts than two grams daily, EPA/DHA help to maintain normal triglyceride levels in the blood, and three grams of EPA/DHA help to maintain normal blood pressure.
Official claims
The European Food Safety Authority (EFSA) has evaluated the evidence behind essential omega 3 fatty acids and has acknowledged the following claims:
EPA* and DHA* contribute to normal heart function
* Min. 250 mg of EPA / DHA per day
DHA* helps to maintain normal vision
* Min. 250 mg of DHA per day
DHA* contributes to the maintenance of normal brain function
* Min. 250 mg of DHA per day
Intake of docosahexaenoic acid (DHA) intake contributes to the normal development of vision in infants aged up to 12 months of age* (Art. 14)
* The beneficial effect is obtained with a daily intake of 100 mg DHA
Maternal DHA intake contributes to normal development of the brain of the fetus and in breastfed infants ** (Art. 14)
** Info to pregnant and lactating women: The beneficial effect is obtained with a daily intake of 200 mg of DHA in addition to the recommended daily intake of omega-3 fatty acids for adults, i.e.,: 250 mg of DHA and eicosapentaenoic acid (EPA). The claim can be used only for food which provides a daily intake of at least 200 mg of DHA
Maternal intake of docosahexaenoic acid (DHA) contributes to normal brain development in the fetus and breastfed infants *** (Art. 14)
*** Info to pregnant and lactating women: The beneficial effect is obtained with a daily intake of 200 mg of DHA in addition to the recommended daily intake for omega-3 fatty acids for adults, i.e.,: 250 mg of DHA and eicosapentaenoic acid (EPA). The claim can be used only for food which provides a daily intake of at least 200 mg of DHA