Bio-MSM Silica
Buy online in one of our webshops listed below:
*National variations in composition, indications and product name may apply
Print
| 1 tablet contain | | | |
| --- | --- | --- | --- |
| Methylsulfonylmethane (MSM) | | | 750 mg |
| Silica (vegetable from horsetail extract) | | | 1,5 mg |
Product Facts
Directions
1-3 tablets daily, unless advised otherwise.
Swallow the tablets whole, preferably during/after meals.

Do not exceed the recommended daily dosage.

A dietary supplement is no substitute for a varied diet and a healthy lifestyle.

A healthy lifestyle and a varied diet are important for maintaining good health.
Ingredients
MSM (Methyl Sulfonyl Methane), Bulking agent: Microcrystalline cellulose, Horse tail powder extract (Equisetum arvense L), Firming agent: Silicon dioxide, glazing agent: Hydroxypropyl methylcellulose, Anti-caking agent: Magnesium salts of fatty acids.

Storage
Dark, dry and at room temperature.
Keep out of reach of children.
What is Bio-Silica-MSM?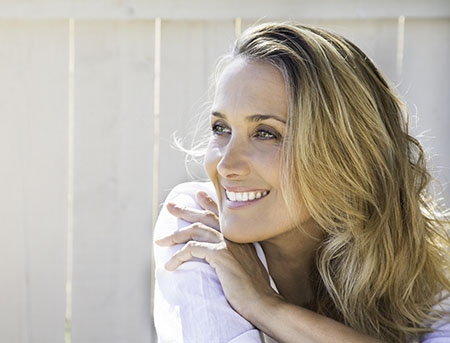 Bio-Silica-MSM is a nutritional supplement with tablets that each provide 750 mg of methylsulfonylmethane (MSM) and 1.5 mg of organically bound silica from horsetail extract.
As we age, our connective tissue loses some of its strength and elasticity, causing our skin to sag and wrinkle and our nails to become brittle. The content of organic silica in Bio-Silica-MSM supports the maintenance of skin, hair, and nails.
What is MSM?
MSM is short for methylsulfonylmethane, which is also known as sulphur in its biologically active form. MSM is a naturally occurring organic substance found in plants. MSM is also found in the body where it is included in various amino acids. Normally, we excrete between 4 and 11 milligrams of the substance per day in our urine.
MSM is often taken in supplemental form together with glucosamine preparations. MSM is white, odorless, and has a slightly bitter taste.
What is silica?
Silica is a mineral commonly found in nature as quartz. It is inorganic and is hardly absorbed in the body. However, the plant horsetail (Equisetum arvense) is a rich source of organically bound silicon, which the body can easily absorb. Silica is normally found in our bones, teeth, connective tissue, blood vessels, skin, hair, and nails. In fact, we have it in all our cells in different concentrations.
Official claims
The European Food Safety Authority (EFSA) has evaluated the evidence behind horsetail (Equisetum arvense) and has acknowledged the following claims:
Equisetum arvense contributes to the maintenance of skin, hair, and nails