The original KiSel-10 product with Q10 and selenium
The original KiSel-10 product
Contains coenzyme Q10 (as ubiquinone) and selenium (SelenoPrecise), which contributes to normal functioning of the immune system and to the protection of cells against oxidative stress
Manufactured under Danish pharmaceutical control
2 capsules + 2 tablets contain
RDA*
Selenium
200 µg
182 %
Co-enzyme Q10 (Ubiqinon)
200 mg
-
* RDA: Recommended Daily Allowance
Product Facts
Recommended daily intake
2 capsules/2 tablets per day, preferably with food and water.
Do not exceed the recommended daily dosage.

Dietary supplements should not replace a varied diet.
A healthy lifestyle and a varied diet are important for maintaining good health.

Pack size available:
SelenoQ10 60 capsules/60 tablets

* EP Patent No. 1 478 732 B1
Ingredients
Tablets:
Bulking agent (microcrystalline cellulose), consistency agent (dicalcium phosphate), selenium-enriched yeast (*SelenoPrecise®), firming agent (silicon dioxide), anti-caking agent (Magnesium salts of fatty acids), glazing agent (hydroxypropylmethylcellulose).
Capsules:
Soybean oil (partially hydrogenated), gelatin (bovine), ubiquinone (coenzyme Q10), humectant (glycerol), antioxidant (alpha-tocopherol), vitamin B2 (riboflavin), colors (iron oxide, riboflavin).
Storage
Dark, dry and at room temperature.
Keep out of reach of young children.
**Does not contain phytoestrogens (estrogenic substances)
What is SelenoQ10?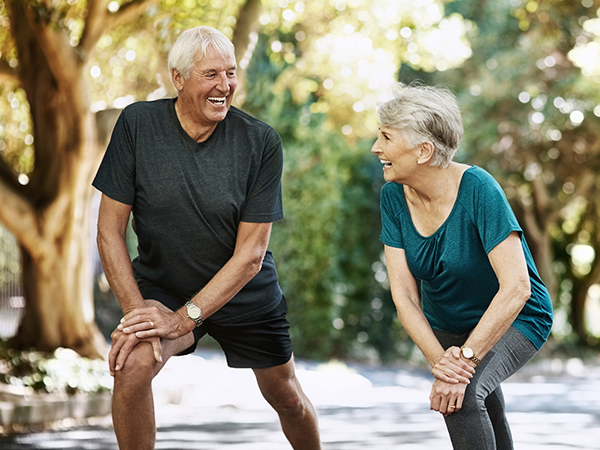 SelenoQ10 is a combination product consisting of soft gelatin capsules with 100 mg of Q10 in the form of ubiquinone and round, white tablets with 100 ug of selenium yeast (SelenoPrecise). SelenoQ10 is particularly suitable for middle-aged and elderly people.
The recommended daily intake is 2 tablets and 2 capsules daily with meals.
The recommended daily dose can be taken with a single meal, but it is recommended to divide the daily ration to accompany two meals per day.
Why you should take SelenoQ10
SelenoQ10 combines the patented organic selenium yeast, SelenoPrecise®, with Bio-Quinone Q10 (coenzyme Q10) in a special formula intended to provide the highest level of bio-availability.
Selenium is important for all population groups. Still, elderly people may have an increased need for this particular nutrient because selenium contributes to normal functioning of the immune system at the same time as protecting the body's cells against oxidative stress.
Coenzyme Q10 is a vitamin-like substance that we get from certain foods. We are even able to synthesise the substance ourselvelves (endogenously). Q10 occurs naturally in the blood and in all our cells inside the mitochondria. The body's energy is produced inside the mitochondria in an intriciate multi-step process. The body's Q10 levels peak at the age of 20-25 years. From that point onward, our endogenos Q10 synthesis slows down.
Selenium is incorporated in a number of selenoproteins, including the enzyme thioredoxin reductase which is capable of regenerating Q10 in the body. A sufficient selenium status is therefore useful for optimizing Q10's function in the body.
What is SelenoPrecise?
SelenoPrecise is a patented selenium yeast containing selenomethionine together with more than 20 other organic selenium species. This selenium yeast was developed as a way of emulating the diversity of selenium types found in a varied diet with many different high-selenium foods. SelenoPrecise has excellent absorbability and bioavailability and has scientific documentation to validate it. This widely used selenium yeast is highly reproducible and therefore ideal for scientific research due to the need for a reliable and homogenous outcome. SelenoPrecise is documented in over 40 published science studies.
The coenzyme Q10 used in SelenoQ10
Pharma Nord has spent more than 25 years on developing and optimizing a Q10 formula with superior bioavailability and quality and scientific documentation to validate these properties. The unique formula features high-quality coenzyme Q10 in a soy oil matrix that has been exposed to a special heat treatment to make the active compound fully absorbable in the digestive system. The formula is encapsulated in soft, light-protected gelatin. Multiple clinical studies have demonstrated that Pharma Nord's Q10 formula is significantly more bioavailable than any other Q10 brands. It is thanks to these targeted efforts that Pharma Nord's Q10 is the most widely sold Q10 brand in Europe. Pharma Nord's Q10 has been officially selected as the science reference by the International Coenzyme Q10 Association (ICQA).
What is KiSel-10?
KiSel-10 is the official name of the groundbreaking study that was conducted by Swedish researchers and published in 2013 in International Journal of Cardiology. In this double-blind, placebo-controlled study, the scientists randomly assigned 443 old but healthy men and women to either daily supplementation with 200 micrograms of selenium yeast (SelenoPrecise) and 200 milligrams of coenzyme Q10 (Bio-Quinon Q10), or matching placebo. The intervention period was five years, and the scientists found that quality of life in the active treatment group had increased significantly by several accounts.
Official claims
The European Food Safety Authority (EFSA) has evaluated the evidence behind selenium and has acknowledged the following claims:
Contributes to the protection of cells from oxidative stress
Contributes to normal function of the immune system
Contributes to normal thyroid function
Contributes to the maintenance of normal hair and nails
Contributes to normal sperm cell production