Curcumin Pharma Nord - for the maintenance of flexible joints

New easily absorbed curcumin preparation from Pharma Nord with the patented extract of turmeric root, Longvida, which has been tested in several scientific studies. The preparation is 100% natural and suitable for vegetarians and vegans.
The Curcumin Pharma Nord capsules contain 400 mg of granulated curcumin extract - of which 100 mg is curcuminoids, which is the active ingredient in the turmeric root. Curcumin helps to keep the body's joints flexible and can be an aid for many people with a sedentary job, or who perform the same movements all the time.
Liposomally bound curcumin extract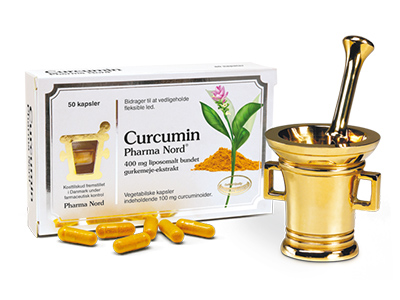 Curcumin Pharma Nord has a high content of active substances, where the individual particles are encapsulated in fatty acids (liposomally bound).
This particular method of encapsulation increases absorption and protects the active substance from being degraded too rapidly.
It is important to protect the active substances and make sure that as much as possible can reach the tissue in the body where it will work. This is what is called bioavailability.
What is curcumin?
Curcumin is formed naturally in the turmeric plant and is a substance, which helps protect the plant from attack by pests and fungal diseases. With its characteristic orange color, curcumin is the most significant active plant substance in turmeric root.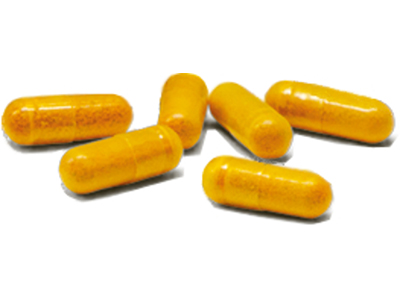 Curcumin is a fat-soluble substance, and you get the best benefit from the product if you take it with a meal.
Since each capsule contains 400 mg of liposomally bound extract containing 100 mg of curcuminoids, only one capsule a day is sufficient.