Prelox
Buy online in one of our webshops listed below:
*National variations in composition, indications and product name may apply
Print
2 tablets contain
Prelox

®

Proprietary Blend
1,540 mg
L-arginine aspartate
1,400 mg
Taurine
100 mg
Pycnogenol

®

(French maritime pine bark extract)
40 mg
Product Facts
Dosage
2 tablets twice daily for the first two weeks and 1 tablet twice daily thereafter, or as directed by a physician.
Do not exceed recommended amount.

Suitable for vegetarians and vegans.

Nutritional supplements should not be used as a substitute for a varied diet.

Storage
Dark, dry and cold place.
Keep out of reach of children.

People on medication should seek professional advice prior to taking supplements.
Ingredients
L-arginine aspartate
Bulking agents: Silicified cellulose, microcrystalline cellulose
Taurine
Anti-caking agent: Colloidal silicon dioxide
Stabilizer: Polyvinylpyrrolidone
Pycnogenol (French maritime pine bark extract)
Anti-caking agent: Magnesium stearate
Emulsifier: Hydroxypropyl methyl cellulose
Stabilizer: Polydextrose FCC
Colour: Titanium dioxide, Brilliant Blue FCF
Medium chain triglycerides
Colour: Indigotine, allura red AC

Prelox® and Pycnogenol® are registered trademarks of Horphag Research Ltd.
What is Prelox?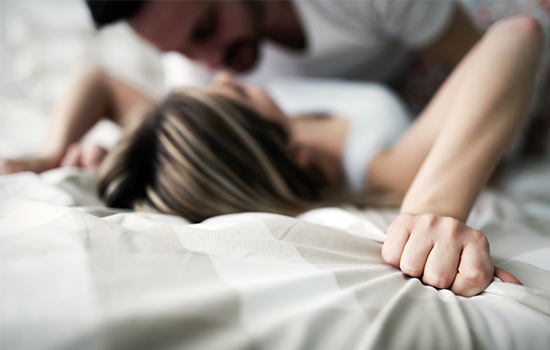 Prelox is a clinically tested dietary supplement for men. The tablets combine the natural ingredients L-arginine aspartate, taurine, and Pycnogenol. Pycnogenol is a patented extract made from the bark of French maritime Pine (Pinus pinaster). It is rich in various fruit acids and procyanidins. Pycnogenol has been researched in a wide range of scientific studies and been labeled GRAS (Generally Recognized As Safe) by independent toxicology experts. This means that it is regarded as completely safe for consumption by humans. L-arginine and taurine are both amino acids. L-arginine is an essential amino acid, which can also be found in a variety of foods. However, certain circumstances may call for an increased intake in supplemental form. Taurine is a non-essential amino acid, which means the body is normally able to synthesize this substance.
Prelox is a popular supplement among middle-aged and older men. The active compounds in Pycnogenol help maintain good blood circulation. A proper flow of blood and oxygen to all parts of the body is of great importance to normal health and well-being and for the maintenance of various body functions. One of the things that depends on a sufficient blood supply is the ability to obtain and sustain an erection.
Official claims
The European Food Safety Authority (EFSA) has evaluated the evidence behind French maritime pine bark extract (Pycnogenol) and has acknowledged the following claims:
Pinus pinaster (French maritime pine bark):

Contributes to the protection of cells from oxidative damage
Contributes to the maintenance of normal blood circulation
Related Products
Bio-Selenium+Zinc.
Each tablet contains 15 mg of organically bound zinc which supports normal testosterone levels in the blood.