BioActive Rode Gist Rijst
Buy online in one of our webshops listed below:
*National variations in composition, indications and product name may apply
Print
| 1 tablet contains | | | |
| --- | --- | --- | --- |
| Red yeast rice powder | | | 83,3 mg |
| of which Monacolin K (3%) | | | 2,5 mg |
Product Facts
Directions
Take 1 tablet daily or as recommended by a physician.
Do not exceed recommended amount.
To be taken with food.
Should not be consumed by pregnant or lactating women, children below 18 years, adults above 70 years old and if you are taking cholesterol-lowering medication or other products containing red yeast rice.
Seek professional advice on consumption if you experience any health problems.
Ingredients
Bulking agent: Microcrystalline cellulose
Anti-caking agent: Dicalcium phosphate
Monascus purpureus fermented rice
(Red Yeast Rice powder)
containing 3% Monacolin K.
Glazing agent: Hydroxypropyl Methyl Cellulose
Glazing agent: Magnesium salts of fatty acids
Firming Agent: Silicon dioxide
Colour: Iron oxide

Storage
Room temperature, out of direct sunlight.
Keep out of reach of children.
Note
An intake of grapefruit juice may affect the performance of Monacolin K and should be consumed in moderation.
What is BioActive Red Yeast Rice?
BioActive Red Yeast Rice are tablets each containing 83,3 mg of red yeast rice powder whose strength has been tested.
BioActive Red Yeast Rice is checked for pollutants like citrinin, aflatoxin, dioxins and heavy metals.
Red yeast rice powder is well tolerated
Studies have shown that products with red yeast rice are generally well tolerated, but the content of monacolin K in red yeast rice products may vary considerably. Some products contain very little or no monacolin K. Intake of red yeast rice is no guarantee that the body's cholesterol level is maintained. It is important to choose products with a declared amount of monacolin K.
What is red yeast rice?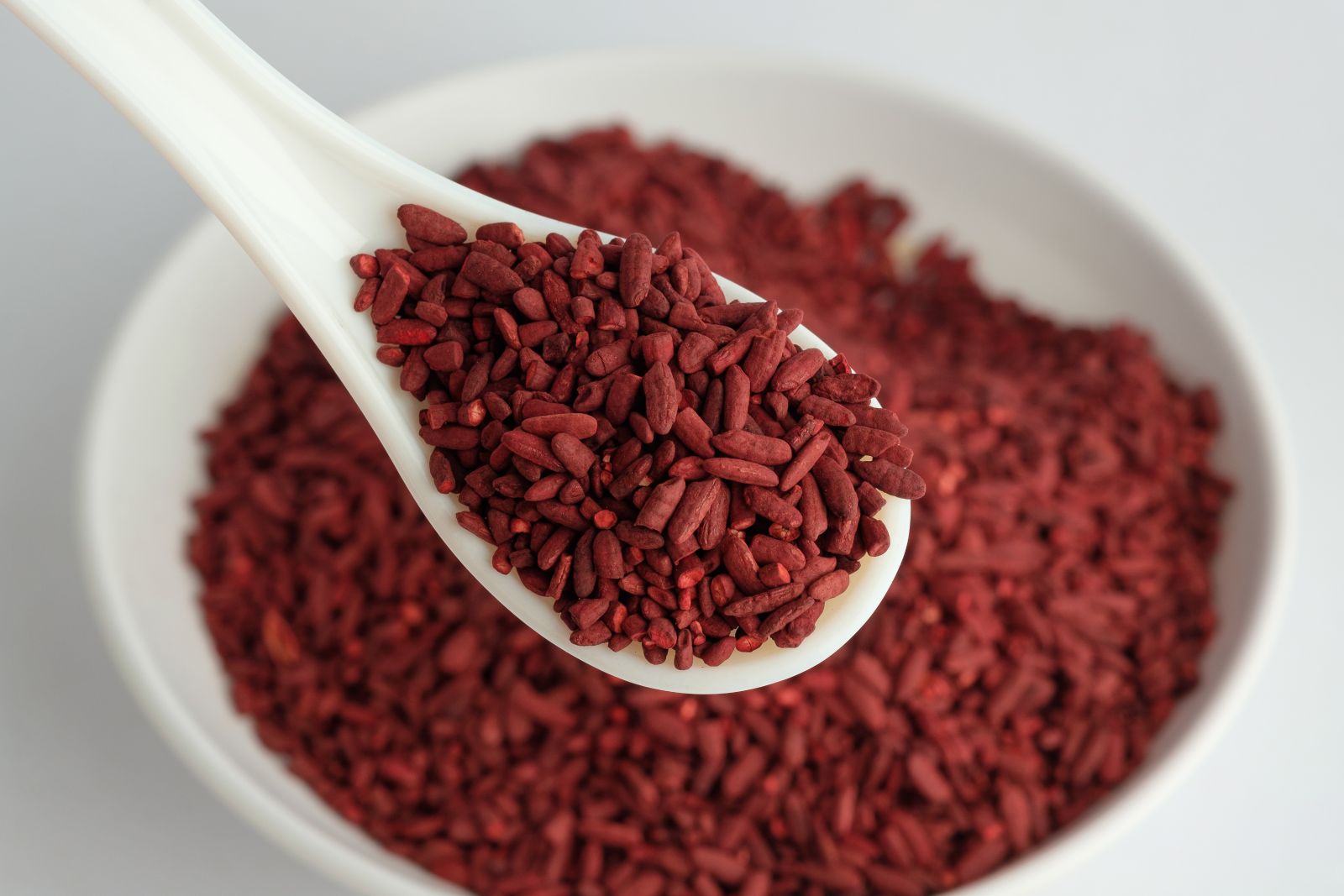 Red yeast rice is a reddish purple fermented rice whose color comes from the fact that it is grown on the yeast Monascus purpureus. Red yeast rice contains a variety of substances called monacolins, each identified with its own letter, however, it is only monacolin K that is recognized for its ability to maintain normal cholesterol levels in the body. In addition, red yeast rice contains a number of unsaturated fatty acids and phytosterols.
In Asia, red yeast rice is common in cooking for flavor and preservation, and in China, the use can be traced back thousands of years in history.
Related Products

Bio-Quinon Q10 Active Gold with riboflavin, which helps to reduce tiredness and fatigue.